JOIN SÆXIA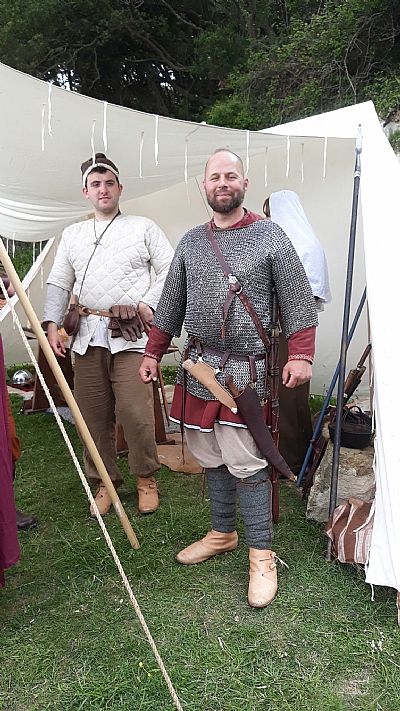 Geographically SÆXIA is based in the Isle of Purbeck with weekly training nights held at a venue in Swanage, and other regular training and social events in and around the wider Isle of Purbeck and Dorset, such as at our local Ancient Technology Centre at Cranborne.
However don't be put off if you live further afield, as we welcome both full time & part time members, and have the facilities in place to welcome more distant affiliate members too by way of

KIN

members from other reenactment groups,

ALLIED

reenactment groups like Swords of Penda, Sons of Loki, and

LEARNED FRIENDS of SÆXIA

who contribute to the ever developing research and knowledge base of our society.
Some of these affiliate memberships prefer to remain anonymous, some are quite open and reflect the historical time period we reenact, in that at different times alliances were made and broken, times of peace came and went, and warriors often left their homes and hired themselves out to whomsoever had the silver...
A Standard Annual Membership costs £35.00, although there is no pressure to join immediately if wanting to meet us and train with us for a time to see if our group & time period is right for you. Guest memberships, after a free taster session, are run on a PAYG basis, including being able to come along to an event. If you then decide to join us, great! If not, we'll give you the best reference we can and speed you on your way!
So get in touch to learn more, and we look forward to hearing from you!