Meet the Sæxia WITAN
SÆXIA is managed and run by a core leadership team made up of three founding members, and who collectively have prior experience in the world of historical reenactment, performance combat for stage & screen, modern military field training in bushcraft and the outdoors, and martial arts.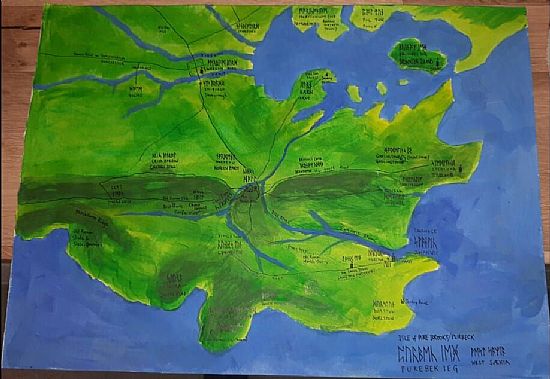 In Anglo-Saxon society all important affairs were dealt with by the Witan, essentially an early form of Parliament, who were of such influence that even the succession of the monarchy was subject to their decisions. The SÆXIA Witan at this time comprises of the formative members:
Ældorman Wulfhelm
(Joey Ram)

Ældorman Wulfhelm oversees one of the smaller regions of West Sæxia, the Isle of Purbeck. This region begins at the fortress Burh of Wareham, crossing the Frome eastward across the old Roman causeway, and includes such diverse locations as Swanwic, the "Long town" (Langton Matravers), Studlund, the Purbeck Ridgeway, and southward towards Tyneham and Lulworth Cove. He resides in a Hall at the settlement of Kingston, from which he oversees the innovative construction of the new stone Royal Hall at Corfe Passage.
Thegn Ædwulf
(Ads Watson)

Thegn Ædwulf, a young and already experienced warrrior from the trading, fishing and market town of Swanwic. His favourite pursuits, when not on campaign with the West Sæxian army, are hunting and the sampling of mead and ale brewed on his lands...
Thegn Hærward
(Henry Eakins)

Thegn Hærward has his fine Sæxian Hall on the opposite banks of the river Frome, at the settlement known as Sto-Burh, or "the holy-Burh". He assists the Reeve of the fortress market town of Wareham, and his Hall guards the route inland to inner Purbeck, via Corfe Passage. Thegn Hærward is an educated warrior, and when not on military duties can be found assisting in the learning and education of the common folk of Purbeck, and assisting with administrative duties in Wareham, as he is also a trained scribe. A favourite at the court and Witan of King Ælfred, Hærward shares a love of hunting. Whenever duties permit, he can often be found with Thegn Ædwulf, using his skills with the bow to bring down some tasty venision for a banquet in his Mead Hall...